Weekly Jab: Edition #6
Bulls continue to drive market and risk indicators higher
"Once we realize that imperfect understanding is the human condition there is no shame in being wrong, only in failing to correct our mistakes."

- George Soros
Announcements
New Forbes Pieces

New Podcast Episodes

Valiendero Telegram Channel

Signup for the Telegram channel here for real-time indicator alerts and trading system signals.
Momentum Indicator
The momentum indicator (MI) is currently 0.60, inching towards overbought levels. Despite nearing overbought, the bullish trend in price suggests that MI could peak out well above 0.70 before reversing, similar to Summer 2019.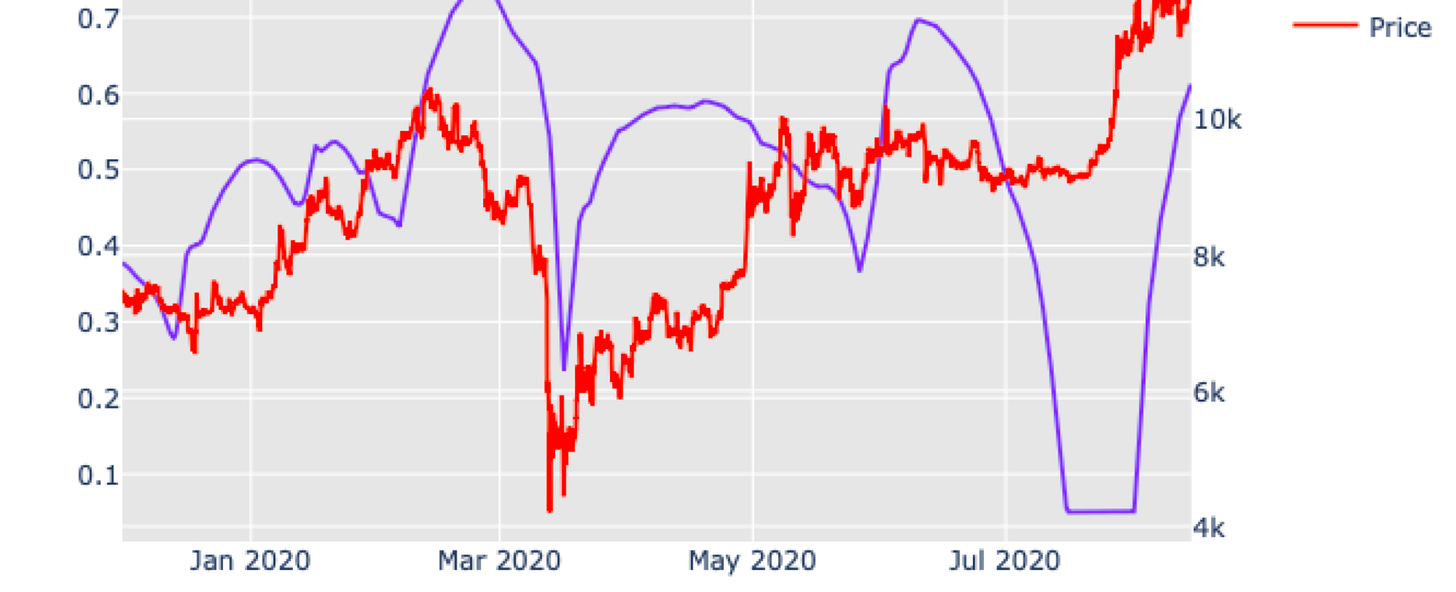 Risk Indicator
The un-smoothed risk indicator is currently sitting at 0.55. The level is slightly less compared to MI, but still with a strong linear uptrend. Given the aforementioned, continued bullish price momentum is expected with a likely reversal point above 0.70, similar to MI in 2019.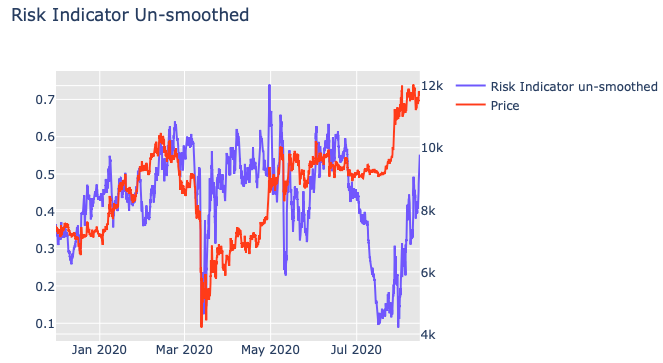 Technical Analysis
At the time of writing, bitcoin has recovered from a fall to $11,100 earlier in the week, and currently trading above $11,800.
On the 1-day chart, price is still well above the Kumo Cloud — including strong uptrends in VFI and RSI. However, price is still confined within the lower high descending line from the Summer 2019 peak.
Additionally, VFI and RSI are currently showing signs of a bearish divergence, which could pose problems for price in the near-term if it fails to break above the lower high descending line over the coming days, i.e. above $12,100.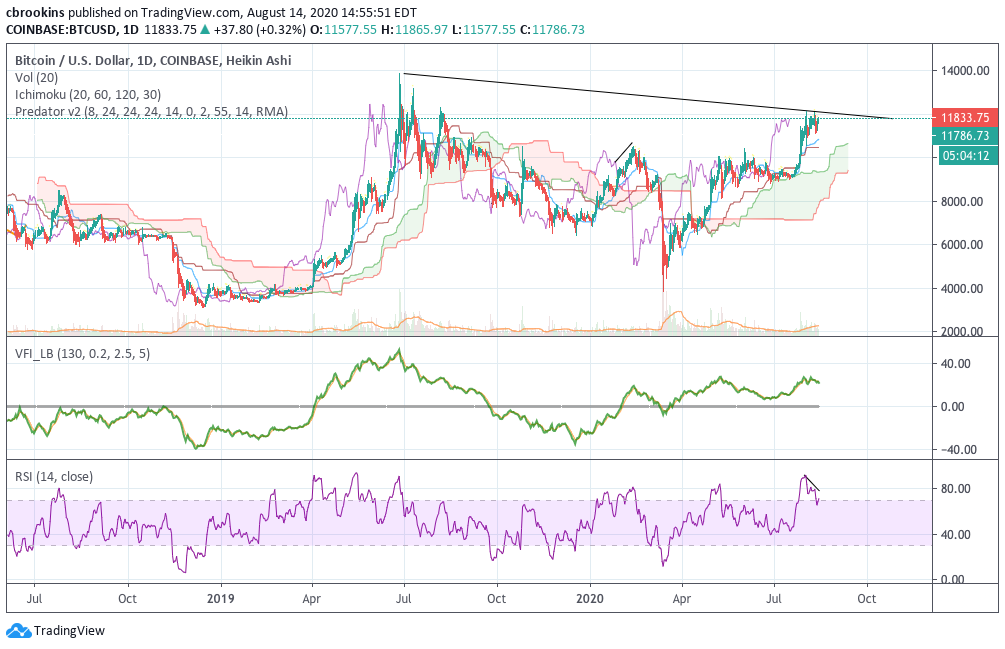 On the weekly chart, price looks more secure for the time being after firmly reclaiming $11,600 from this week's fall. Also, VFI and RSI are both firmly bullish, but may be due for a short-term reversal given the recent spike. However, as long as price can stay above $11,600, the plausible near-term price target remains $14,000.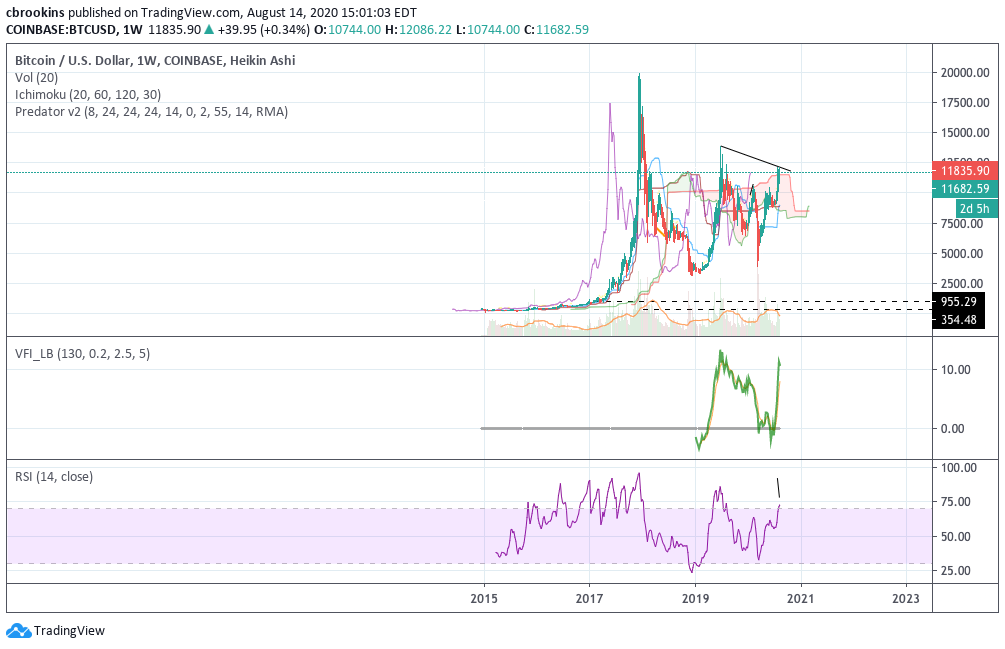 Summary
The Momentum and Risk Indicators, and Technical Analysis suggest the bulls are still in control, but bearish action might be on the horizon. $14,000 remains the near-term target if price can stay above $11,600. If not, the range between $10,500 - $10,800 is the target for the bears.
As always, we will continue to monitor our analytics and provide real-time updates in the Telegram channel when they become available.

Onward and upward,

Chris
-----