Weekly Jab: Edition #9
Healthy retrace in the works
Announcements
New Podcast Episode

New Forbes Articles
Momentum Indicator
The momentum indicator (MI) has been signaling caution for approximately two weeks, which culminated when bitcoin fell to $9950 after touching $12,100 earlier in the week.
Currently, MI sits at 0.80 and is in the initial phases of its long journey back to oversold levels, i.e. 0.35.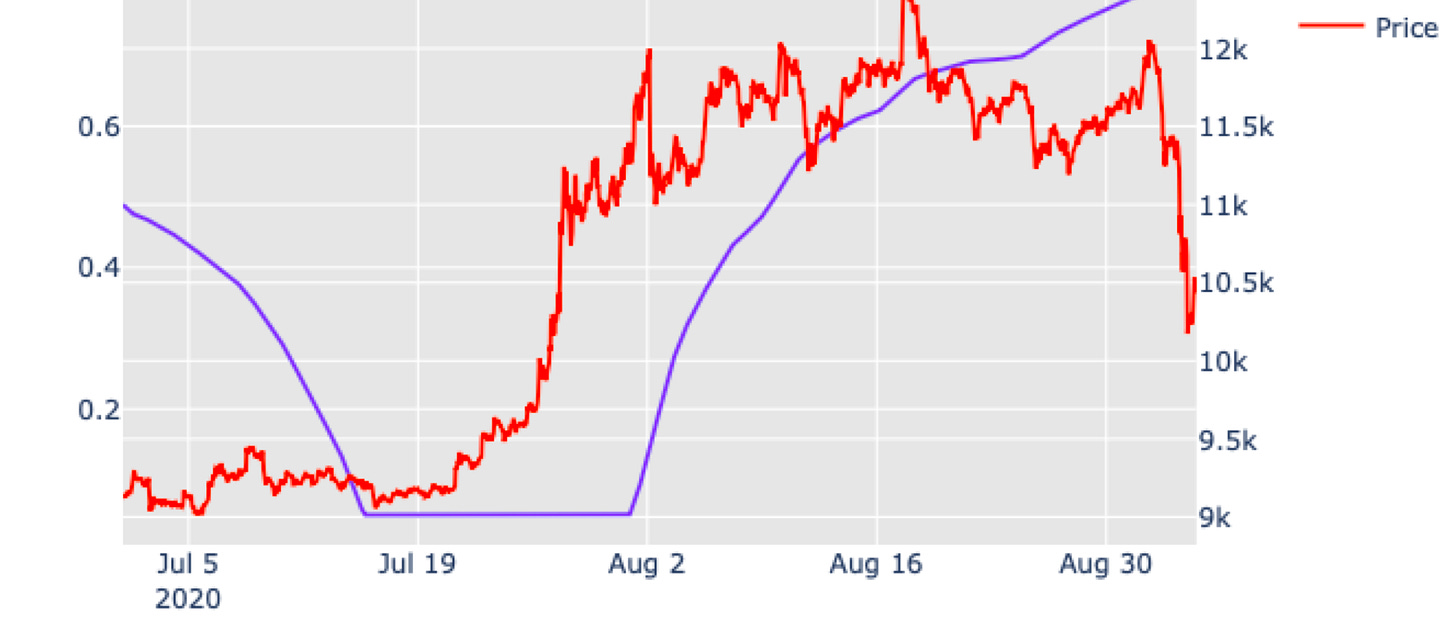 Risk Indicator
Similar to MI, the risk indicator had been trending upward to overbought levels for over one week, thus signaling caution.
This past Monday, we issued a warning message to our Telegram group that the risk indicator had entered overbought territory — 0.65.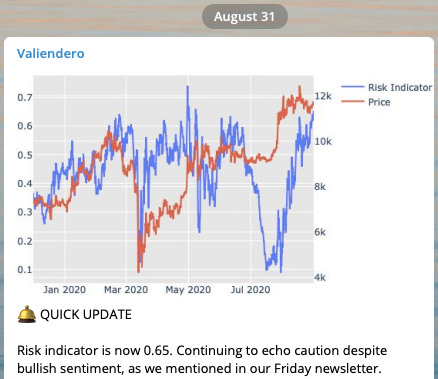 Furthermore, on Wednesday, after the initial decline, we sent another message via to the Telegram group that despite the drop, the risk indicator value was still too high. This continued caution warning was validated on Thursday when bitcoin price plunged further.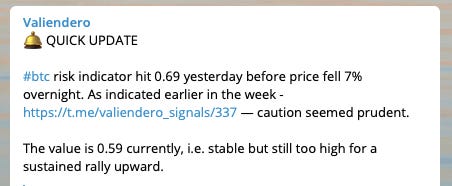 Currently, the risk indicator is 0.44, a demonstrable drop from its peak of 0.69 earlier in the week. However, the indicator value has still not 'cleared,' i.e. fallen beneath 0.35, thus suggesting further declines could still be on the horizon.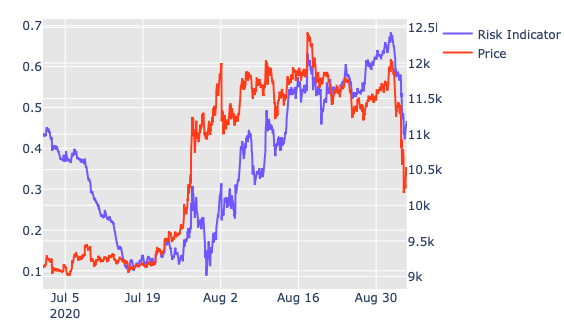 Technical Analysis
The 4-hour chart is gone from fairly bullish to demonstrably bearish this week. Price got rejected hard from the lower high trend line, which initiated a plunge to $9,950. Currently, price is beneath the Kumo Cloud and VFI is beneath 0 — bearish. However, price is deeply oversold per RSI, thus could receive a near-term bounce.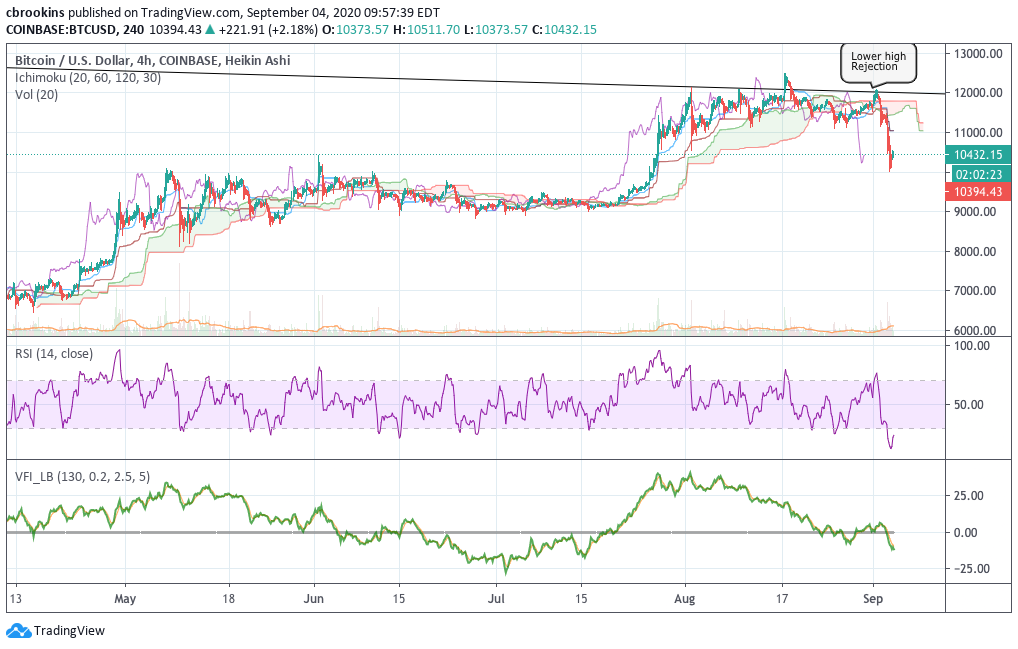 The 1-day chart offers a similarly bearish picture with price now in the Kumo Cloud, and VFI and RSI both trending downward. However, RSI is nearing oversold territory, thus a reprieve could be on the horizon once price clears.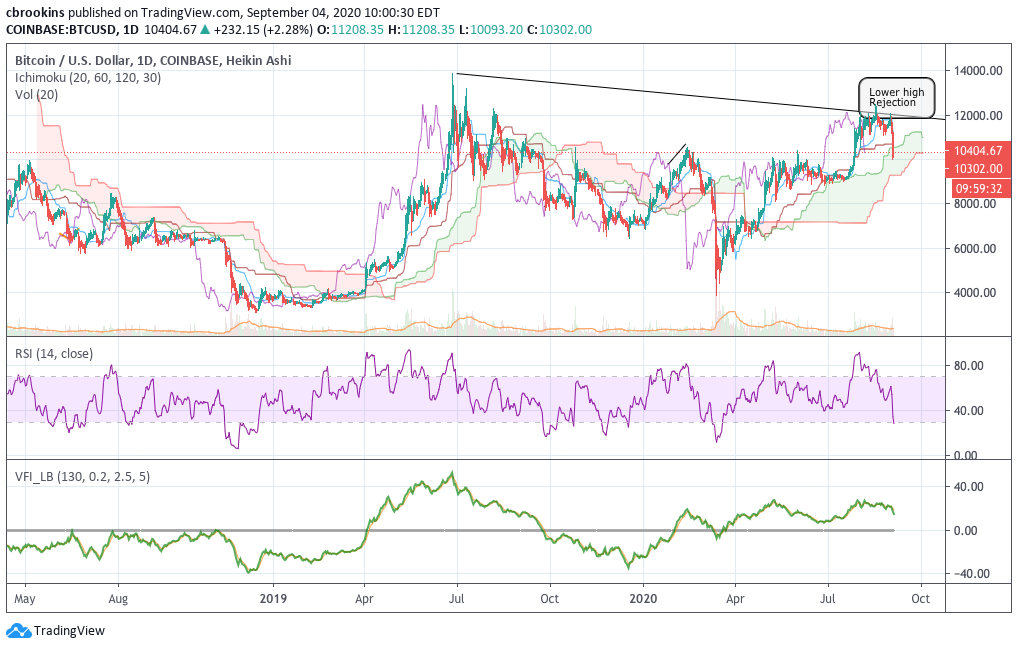 On the weekly chart, price has fallen beneath the critical $11,500 level, thus opening up the door to further declines. The aforementioned would be void if price managed to close above $11,500 by the EOD Sunday. TBD.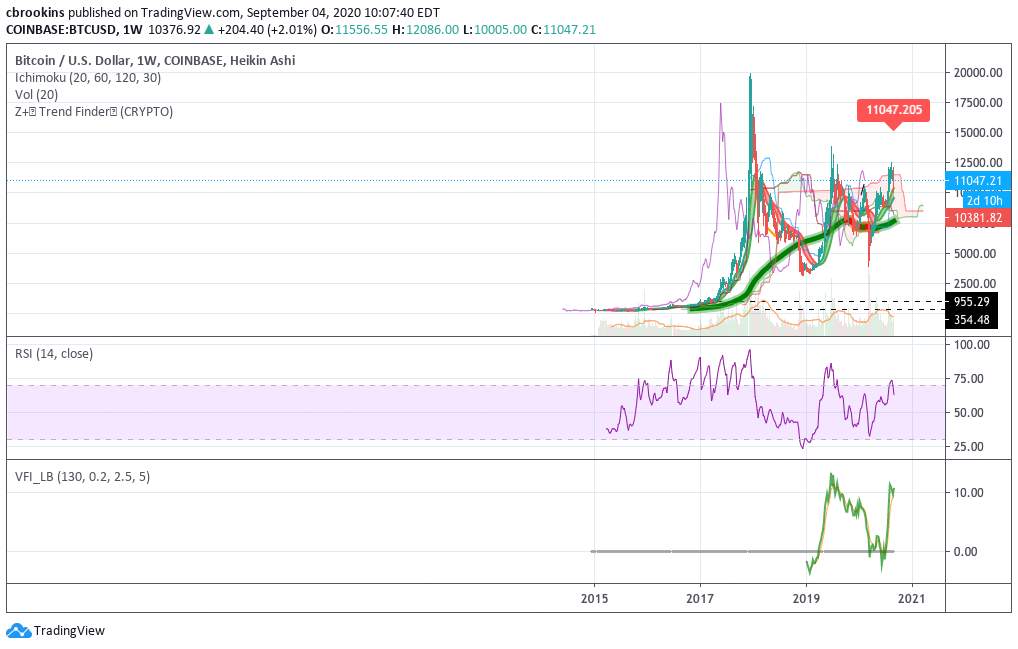 Macro Correlations
On the 4 hour chart, the dollar index (DXY) has staged a dramatic comeback after taking a beating last week. The dollar's climb has coincided with bitcoin's decline. If the dollar can climb above the Kumo Cloud, bitcoin is likely to experience further weakness. TBD.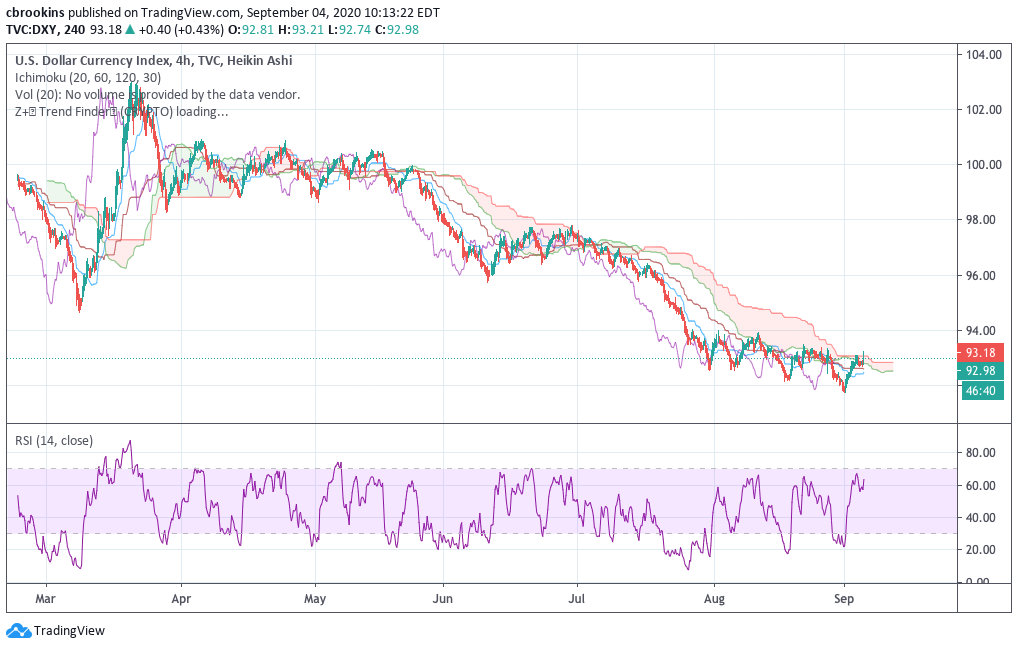 Summary
The momentum and risk indicators, technical analysis, and dollar index offer a cautious outlook at best. However, the speed in which this market changes is incredible, so who knows what next week will hold.
As always, we will continue to monitor our analytics and provide real-time updates in the Telegram channel when they become available. Sign-up here.

Onward and upward,

Chris
-----